Pensions are powerful tools to change the world we live in, thanks to their financial clout. Research by Make My Money Matter showed that moving an average-sized pension pot from a traditional investment fund to a sustainable one could save 19 tonnes of carbon a year. The same research showed that greening your pension is 21 times more effective in cutting your carbon than giving up flying, becoming vegetarian and switching to a renewable energy provider combined.
If you choose the Nest Ethical Fund, you probably care about issues like human rights and climate change. What's more, you're prepared to put your money where your mouth is in order to get a bigger pension in a better world.
How it works
All our funds are invested with a view to how people and the planet are treated. We believe investing responsibly creates more money for your pot as well as improving the world we all live in.
Our Nest Ethical Fund goes one step further by excluding certain companies and products based on specific moral values and ethical concerns. For example, we don't put your money in companies that make weapons, test cosmetics on animals or carry out controversial mining practices.
When you pay into your pot, your money is combined with other members' pension pots in the Nest Ethical Fund. It's collectively invested in things like property or company shares – but only if they align with our ethical policy.
The Nest Ethical Fund follows a three-phase investment strategy, making it one of the only ethical pension options that invests in different markets at different stages of your life. This means your money is handled in a way that's appropriate to your age.
Adapts to your age
You're likely to need different things from your pension at different stages of your life. In your twenties and thirties, it's wise to build up your savings as quickly as possible. But if you're close to retirement, protecting yourself from loss becomes much more important. This is the main reason it's important to keep your Nest retirement date aligned with your life plans.

Our three-phase approach
We adapt the investment strategy of our Nest Ethical Fund over the years, tailoring it to your life stage in three phases. It's also known as lifestyling. We also do this in the Nest Retirement Date Funds and the Nest Higher Risk Fund if you choose the lifestyled strategy.
In your early twenties, we focus on steadily growing your pot and avoiding any sharp losses of money. This phase lasts for seven years and is designed to help younger members get into the habit of saving regularly. Our strategy here aims to grow your savings in line with the rising costs of living. We do this by investing in selected markets, like company shares or products like gold or wheat.
This is the powerhouse phase of our investment strategy, starting from your mid-twenties and older. We make your money work harder here because this is when every little bit of extra performance on your pot will make the biggest difference to what you get back at the end.. We try to grow your savings quickly by investing your money across more markets, targeting the best opportunities we can find. However, we'll never take more investment risk than is necessary – our goal is to grow your pot steadily and carefully rather than pursuing big wins at any cost.
We work to not only beat the rising costs of living, but to add at least an additional 3% to your savings, after all charges. So if you had £1,500 saved with us, we'd hope to boost that to £2,500 over ten years – and that's without you topping up your pot. It's more than you'd get from saving into a bank account. This phase lasts for roughly 30 years, so forms the main part of our investment approach. Depending on your age, you may be put straight into the growth phase of the fund.
*Based on target returns of 5.5%, which assumes we meet our target of CPI+3% after charges, and using the Statutory Money Purchase Illustration CPI of 2.5% , which forecasts the rising cost of living.
Roughly ten years before your Nest retirement date, which is the year we think you'll start withdrawing your pension savings, we start to move your investments out of any higher risk deals. This helps to protect your savings from any sharp falls if the wider economy or the stock market takes a fall. You're less likely to see any big rises in value, but extensive research with members like you shows that they'd rather have peace of mind knowing exactly how much they have to retire on rather than risking their savings. Our investment strategy will still try to beat the rising costs of living.
If you reach retirement age but don't take your money out, you'll stay invested in the Nest Ethical Fund as if you had zero years to retirement. This is also the case for anyone that joins this fund after State Pension age and doesn't choose an alternative retirement date.
If you don't plan on taking your pension pot soon, we recommend you update your Nest retirement date to match the year you plan on withdrawing your money or choose a different fund. This helps stop you from missing out on potential gains over the longer term.
How it's different
Most ethical funds only invest their members' money in one particular market, such as company shares or loans, also known as bonds. Our fund is one of the few UK ethical options that invests in a range of different markets. By spreading investment risk this way, we make sure your eggs aren't in one basket. This helps us protect and grow your savings. 
The consumer website Good With Money ranked our fund among the best ethical pension funds on the market, we've also been recommended by Ethical Consumer as one of their Best Buys when it comes to ethical workplace pensions. On top of that,  we've won multiple awards for growing our members' savings responsibly and sustainably through world-class investments.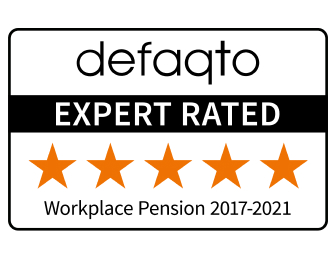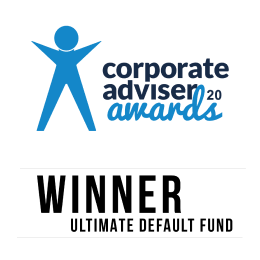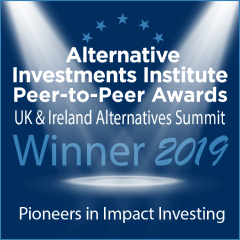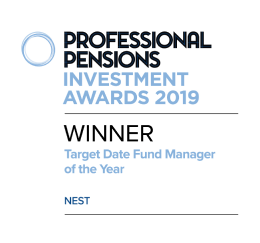 Where does my money go?
We wanted to understand what people expected from an ethical fund before creating ours. We talked to our members, investigated global norms about what 'ethical' means and reviewed other fund providers. This helped us design a fund that's based around what's important to people.
We put your money into markets like property, renewable energy, company shares like PayPal and more.
We've partnered with Tumelo, an online investment tool, so you can find out which companies your money is invested in.
But we also take a stand in these areas:
You can find out more detail on where this fund is invested and how it's performing in our latest quarterly investment report.
Read the Nest Ethical Fund brochure

Get in-depth information on all of these issues, including how we decide against investing in certain companies or sectors.
How do I switch to the Nest Ethical Fund?
Switching into the Nest Ethical Fund is quick and simple through your online account. Simply log in to get started.
If you're not sure where to invest your pension savings, it may be worth exploring MoneyHelper. It offers free, independent guidance on a range of money matters.
Nest pension fund performance
There's a reason you have a pension rather than putting your hard-earned money straight into a savings account. We invest it, which is how we can grow your money more than if you kept it in a bank.
Our aim is to grow your fund more than the rising costs of living. After all, the money you save today should buy you the same standard of life in the future. In the growth phase of this fund, we work to not only beat any rises in costs of living, but also add an extra 3% on top – and that's after taking into account all charges and fees.
Learn the difference between pot performance and fund performance, and see how Nest's funds are performing.
Are there different types of investment fund?
You can choose to put your money in any of our five pension funds.
A fund for after retirement
Our Nest Guided Retirement Fund is an option you can choose if you want to start taking money from your Nest pot at retirement.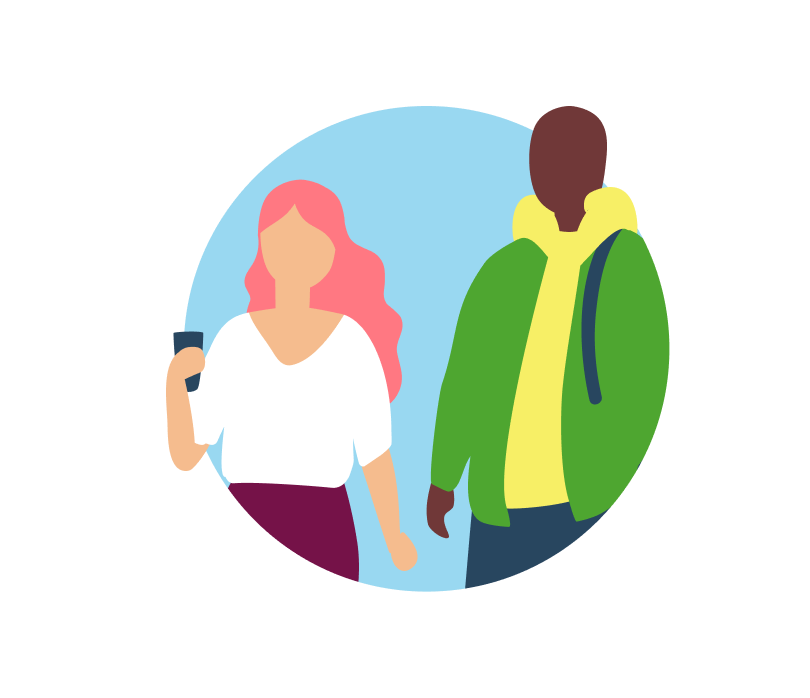 See what kind of companies you're invested in
Being in these funds makes you a shareholder in the world's biggest companies.