Nest Guided Retirement Fund
Our research shows that most people like the security of a regular income, but don't want to be tied into one option.
If you're in this fund, you can take money out regularly. We'll continue to manage your pot with the aim of reducing the risk of it running out.
Who is this option for?

You can choose this option if you're aged between 60 and 70 and have at least £10,000 in your pot. If you don't tell us what you want to do with your pot at your intended retirement date and you meet the criteria above, in most cases we'll automatically move your pot into this fund. If your pot is less than £10,000, you can consider paying more money into it. You could also look into whether you have any other suitable pots that could be transferred into Nest to reach the £10,000 minimum.
How does it work?
We'll split your pot into parts — each are designed and invested differently to meet different needs throughout your retirement.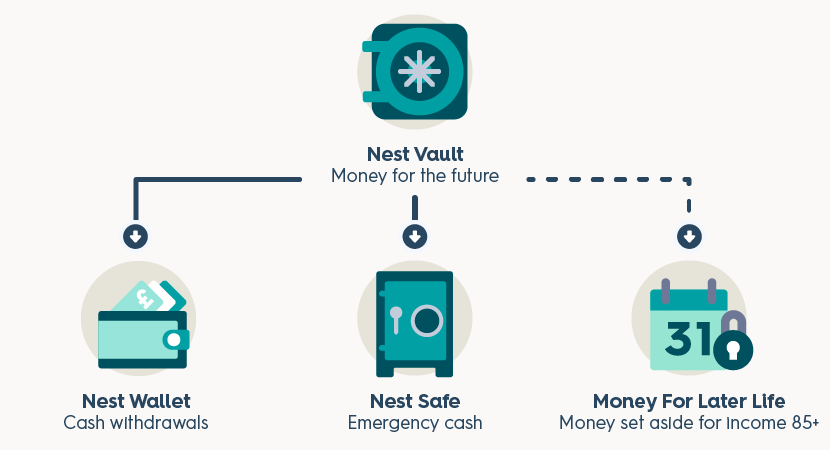 Money in your Nest Wallet is available for you to withdraw to help with everyday expenses, regular bills or spend in any way you wish. Every year up until you're 85, Nest will move money from your Nest Vault into your Wallet.
This part of your pot is designed to provide money for future years' withdrawals, with some being moved into your Nest Wallet each year.
Nest will also put some money from the vault into a 'later life pot' each month once you turn 65. This pot is designed to provide you with money to buy a guaranteed lifetime income from age 85 if you wish.
This part of your pot is designed to help you pay for emergencies, unexpected events or possibly the odd treat. Nest will put a one-off amount of money into your Nest Safe when your pot is moved into the Nest Guided Retirement Fund.
For more details on how each part of the fund works, read this factsheet on the Nest Guided Retirement Fund.
What are the benefits?
Consistency
Nest aims to make available a stable and sustainable level of money which you can withdraw until age 85, leaving a separate pot that can be used to purchase a guaranteed income for life. This should reduce the risk of your pot running out.
Easy access
You can make withdrawals online via the Nest website and have them paid directly to your bank account.
Flexibility
You can take your pot in full, or choose a different retirement option, at any time if your circumstances change.
Support
Nest will continue to manage your pot and invest your money with the aim of providing sustainable withdrawals.
Frequently asked questions
Nest factsheet
To learn more about the Nest Guided Retirement Fund, download this factsheet.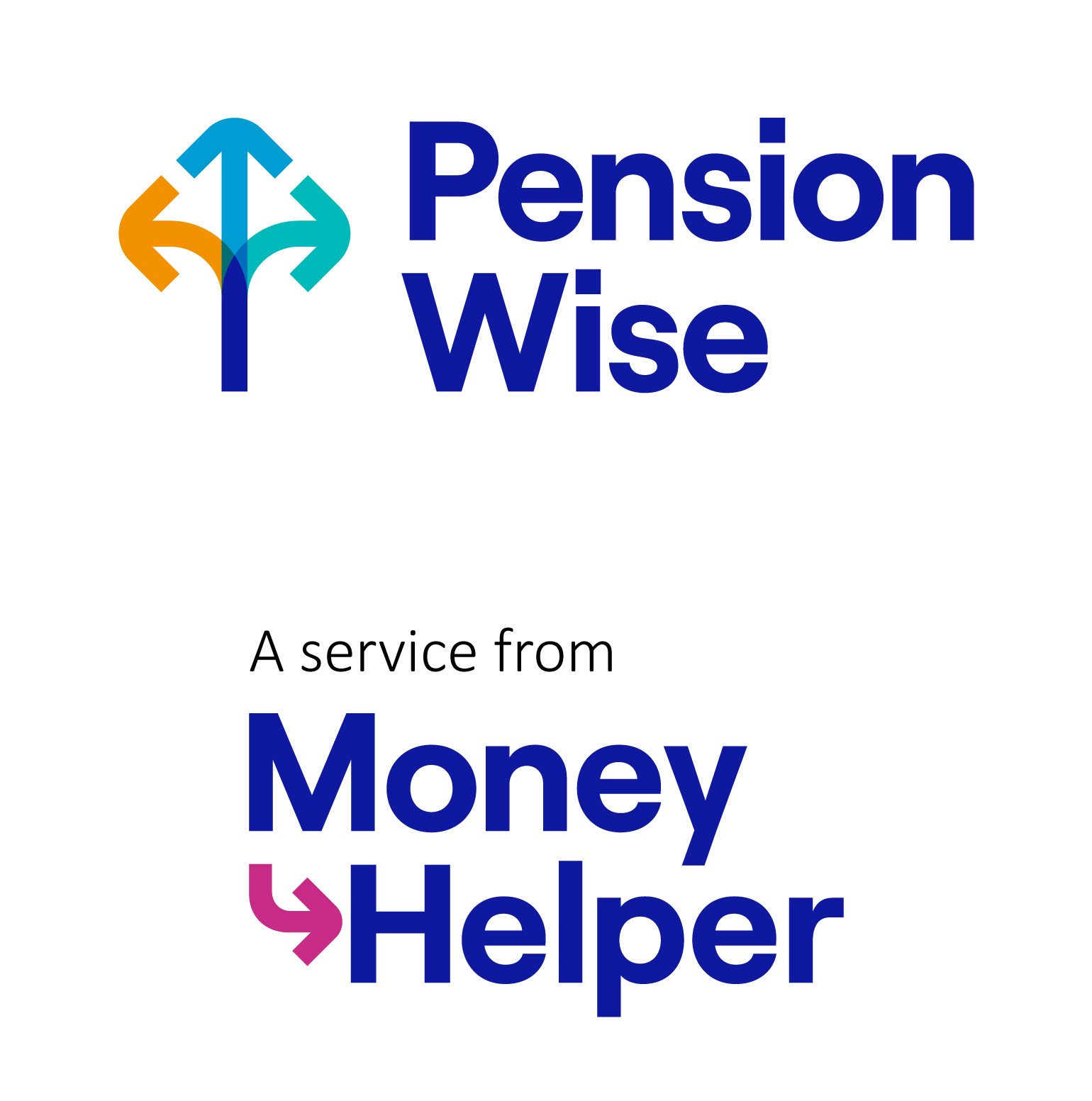 Talk things through
Need someone to talk to for independent guidance?