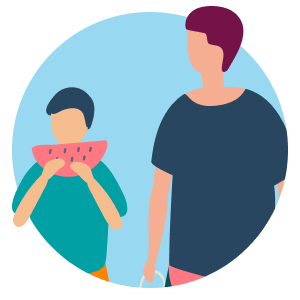 We offer a range of employment benefits to meet the needs of our diverse workforce.
25 days annual leave on your first year excluding bank holidays
Up to 30 days annual leave with additional service
2 additional days off for your birthday and a company-wide 'Nest day', usually around the festive period
Purchase up to 10 days of additional annual leave, pro rata where applicable
Enhanced maternity, shared parental, paternity and adoption pay
Flexible working such as reduced hours or working days and compressed hours
Sabbatical options for up to 3 months
Paid volunteering of up to 4 days or 30 hours each year
Up to 5 days study leave per financial year
Mental health support: workplace champions, mental health first aiders and employee assistance programme which includes up to six external counselling sessions
Annual flu jabs
Eye care vouchers
Health MOT: health check with a medical professional every 2 years
One professional membership paid each year
Discretionary bonus scheme
Reward and recognition scheme
£2,500 learning agreements for specialist training
Auto enrolled pension at default 5% (you) and 8% (Nest). The maximum employer contribution is 10%. If you contribute 8% or more this will be matched with a 10% employer contribution.